Brickwork & Retaining walls
AKI Landscaping & Garden Rooms specialise in brickwork and retaining walls, complementing and executing various landscaping projects
Brickwork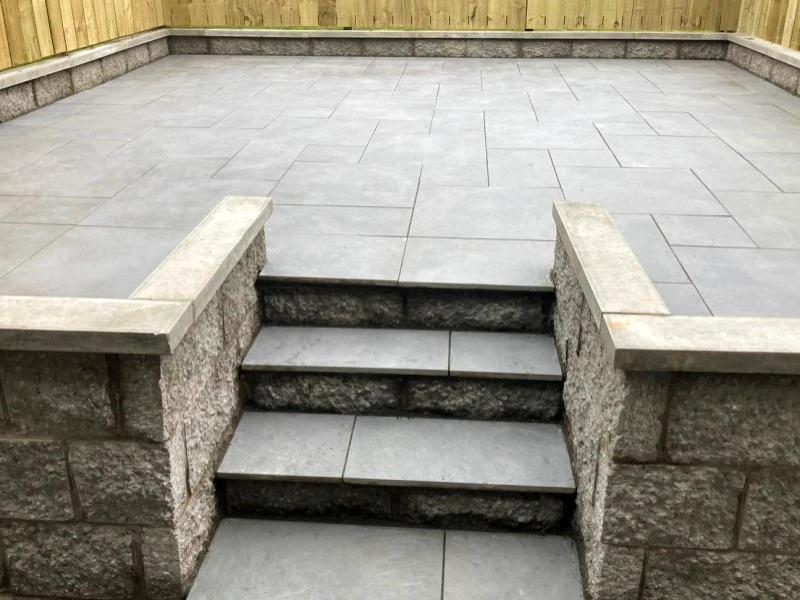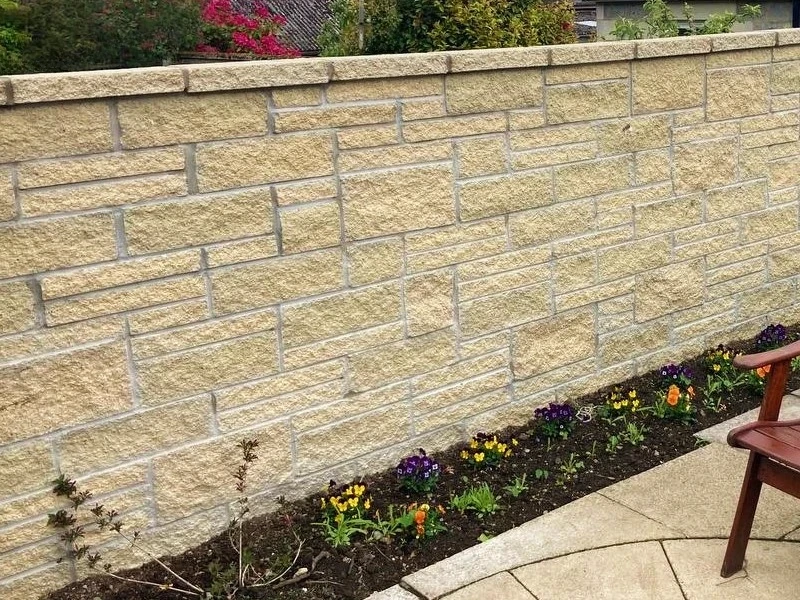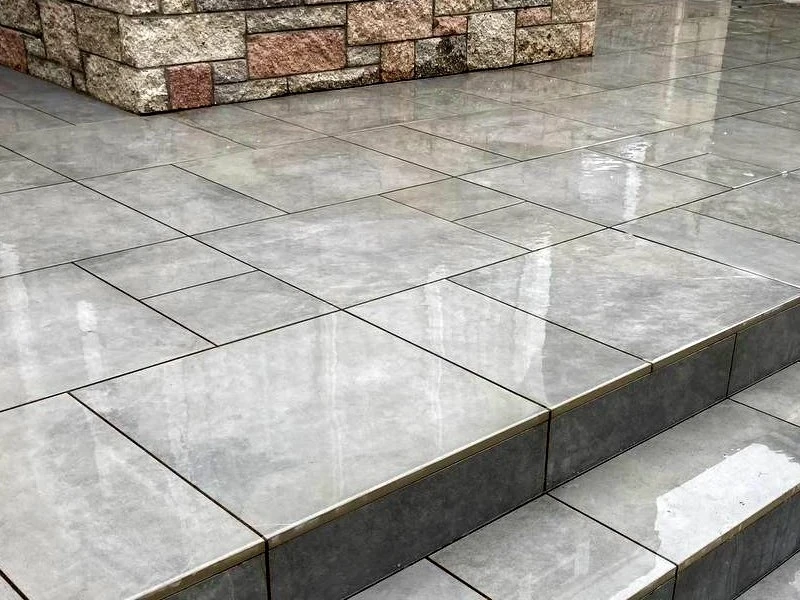 At AKI, we pride ourselves on offering our clients a wide range of high-quality brick work services by accurately laying bricks to the patterns of your preference. Whether you need a new brick garden wall or brick bond built, your patio stairs repaired, or other bespoke stone landscaping projects completed, we have the skills and experience to get the job done right. We guarantee that your project will be carried out on time and within budget. Get in touch today to see how we can help you.
Retaining walls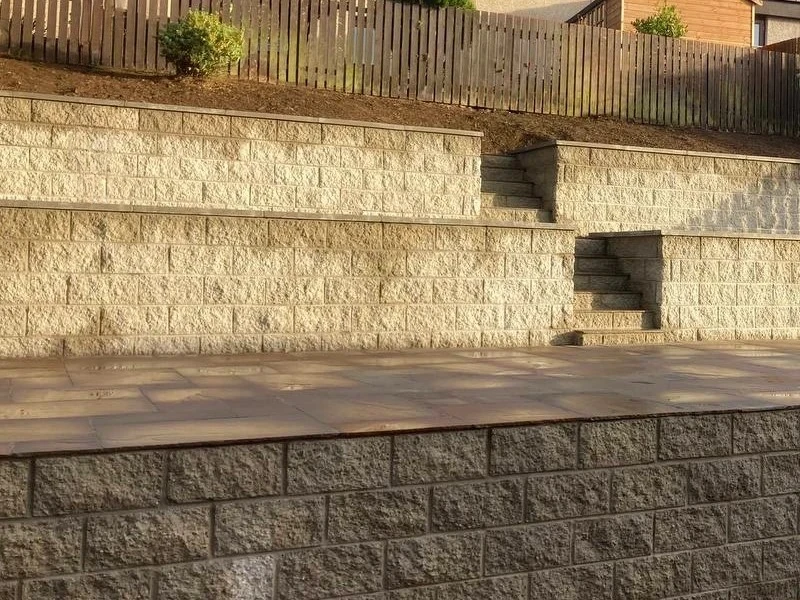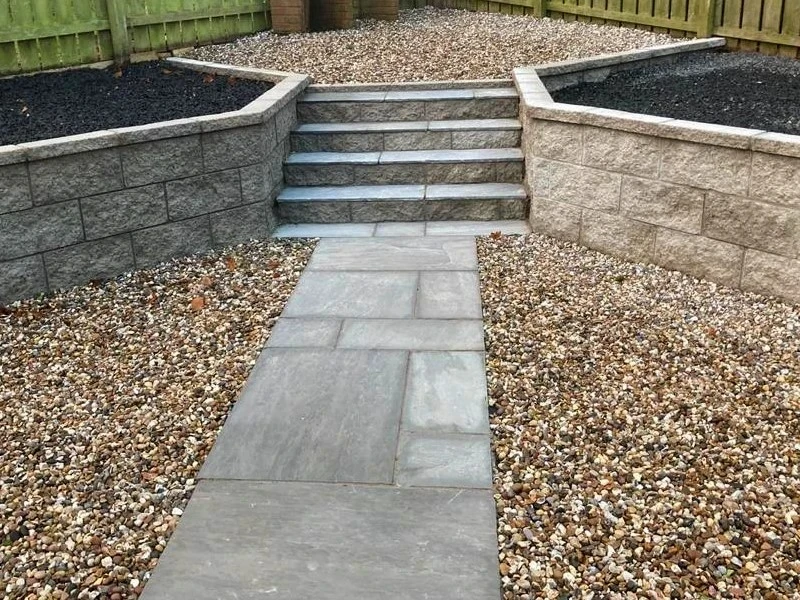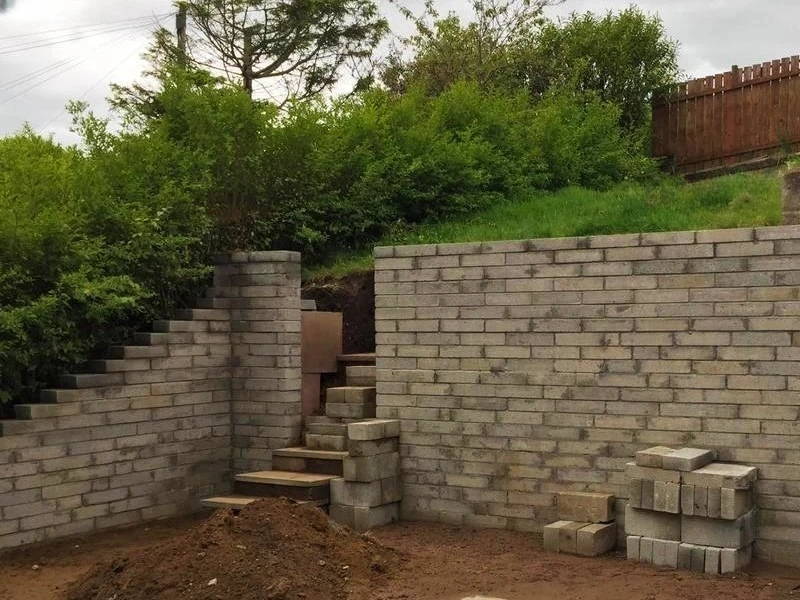 A garden retaining wall is a structure that holds back or supports soil, rock, or other material. Retaining walls prevent downslope movement that can destabilise slopes and structures. They're good for landscaping, creating usable space outside, controlling erosion, and making your yard look nicer. There are many different types of retaining wall blocks and retaining wall types to choose from, including gabion walls, boulder walls and even sitting walls. The prices will vary based on the materials and how high the wall is. Get in touch today to find out about available options and estimated costs.
What customers say about us
Reviews
Alex and his team at AKI re-laid the patio with porcelain and added more sub base. The team were very professional, hard working and friendly and solved any problems and advised as they progressed. They left a very tidy job with no mess. We are very happy with the final result a would recommend their services.
Andrew Struthers
Alex and his guys worked very very hard and were very meticulous. They turned up every day and worked all day. Left no mess and were very polite and professional. Amongst a few quotations AKI offered the best value for money. We will definitely use them again.
Kenny Gilbert
We required a wall built in our garden. Alex and his team were very professional, quick and very good value. Would recommend their services and would be happy to use them again.
Phil M.