Garden Studios & Offices
AKI Landscaping & Garden Rooms specialise in designing and building garden studios and offices of any size and shape for private, comfortable, and distraction-free home working
Garden Studios & Offices
Garden home offices are perfect for those who enjoy remote working and don't want to commute to work every day. This can save you time and money, as well as reduce your carbon footprint. These types of bespoke garden rooms are becoming increasingly popular as can provide a quiet and private space for work, away from the distractions of the home. You can enjoy the fresh air and natural light that comes with working in a garden studio or office pod and boost your productivity. It also can add good value to your home and be a great investment. We have a team of highly trained, experienced, and skilled professionals which means we can build your perfect working environment to the highest standards and to your exact specifications. This can be done in a short period of time and with little or no disruption to your home life.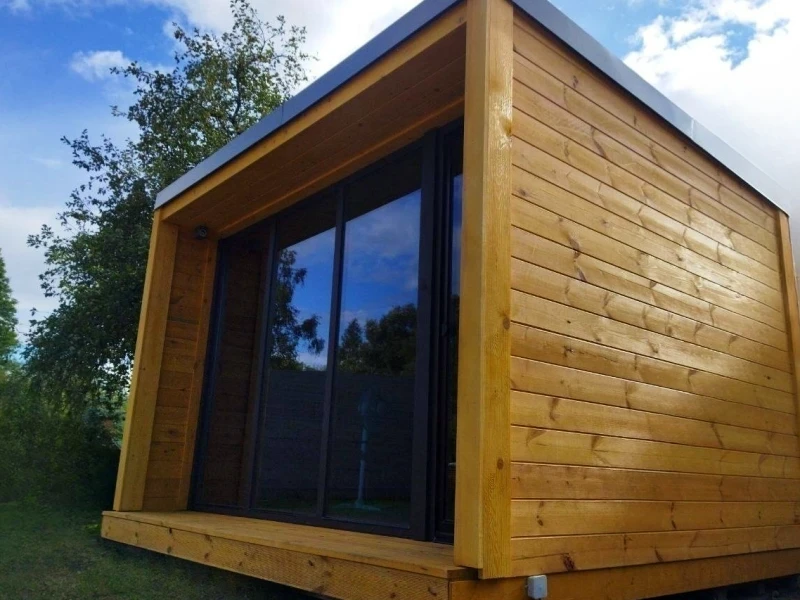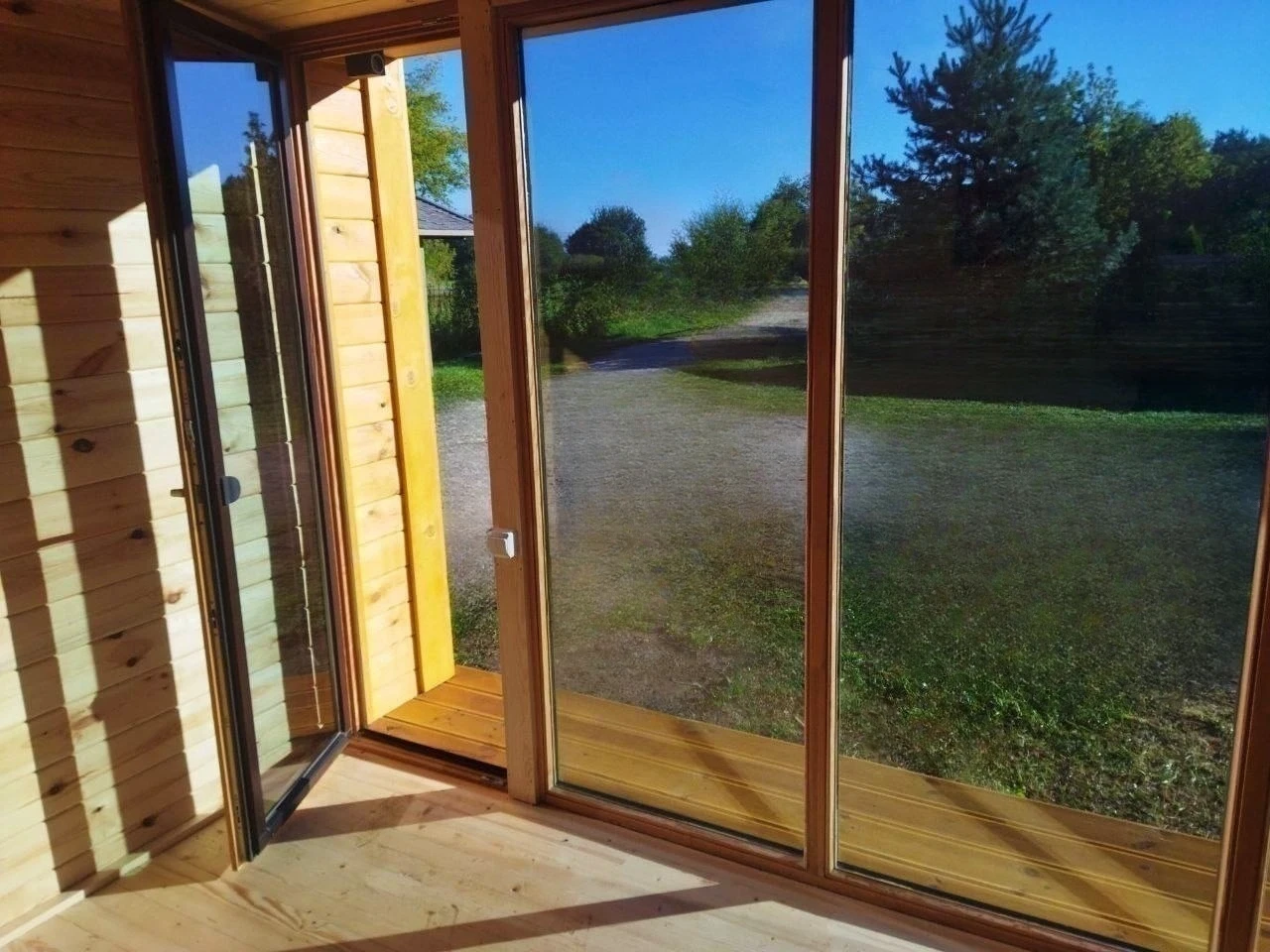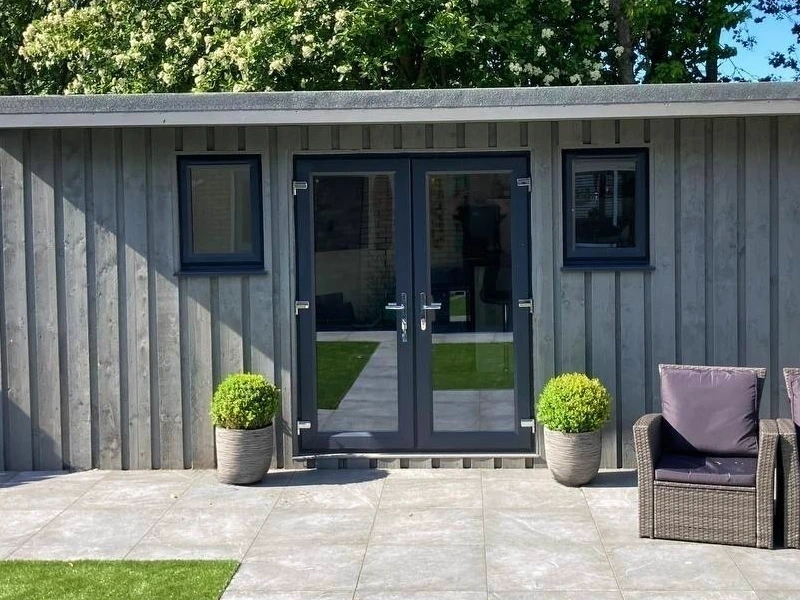 At the base of each structure is a 68 mm thick wooden beam, a metal roof with 150 mm thick insulation wool, and all spruce or pine trim. Windows and doors with double glazing. All wood is treated with an antiseptic and tinted with a protective paint against natural influences. If required, we can also provide electrical and plumbing installations for your large garden office or small garden shed. Get in touch with us for a free quote and to find out more about available options.
What customers say about us
Reviews
Alex and his team at AKI re-laid the patio with porcelain and added more sub base. The team were very professional, hard working and friendly and solved any problems and advised as they progressed. They left a very tidy job with no mess. We are very happy with the final result a would recommend their services.
Andrew Struthers
Alex and his guys worked very very hard and were very meticulous. They turned up every day and worked all day. Left no mess and were very polite and professional. Amongst a few quotations AKI offered the best value for money. We will definitely use them again.
Kenny Gilbert
We required a wall built in our garden. Alex and his team were very professional, quick and very good value. Would recommend their services and would be happy to use them again.
Phil M.