Summer houses & Game rooms
AKI Landscaping & Garden Rooms specialise in designing and building customised summer houses and game rooms of any size and shape
Summer houses & Game rooms
A summer house or game room is favourite family place to spend time together and a great way to enjoy the outdoors without having to deal with the weather. A garden snooker room or a room with a pool table can provide a great place to entertain your guests and is a great investment in general. The benefits of having a summer house or game room are endless.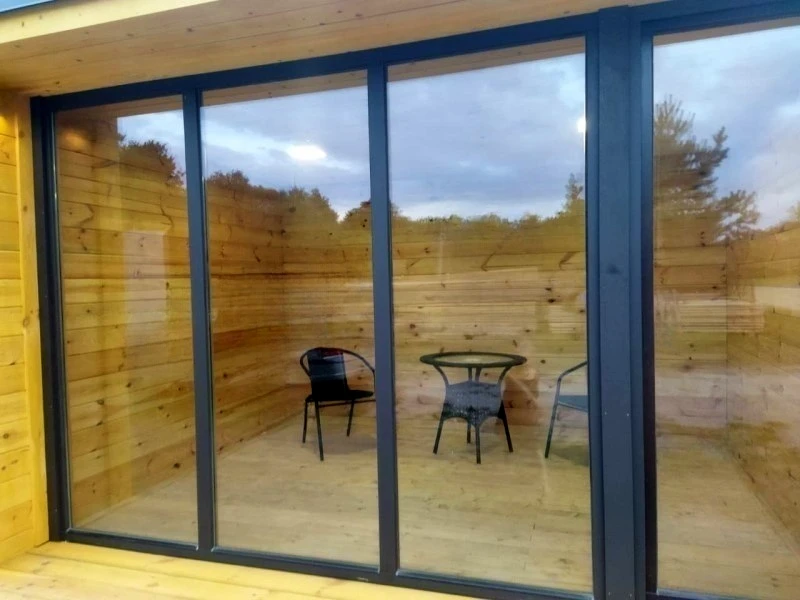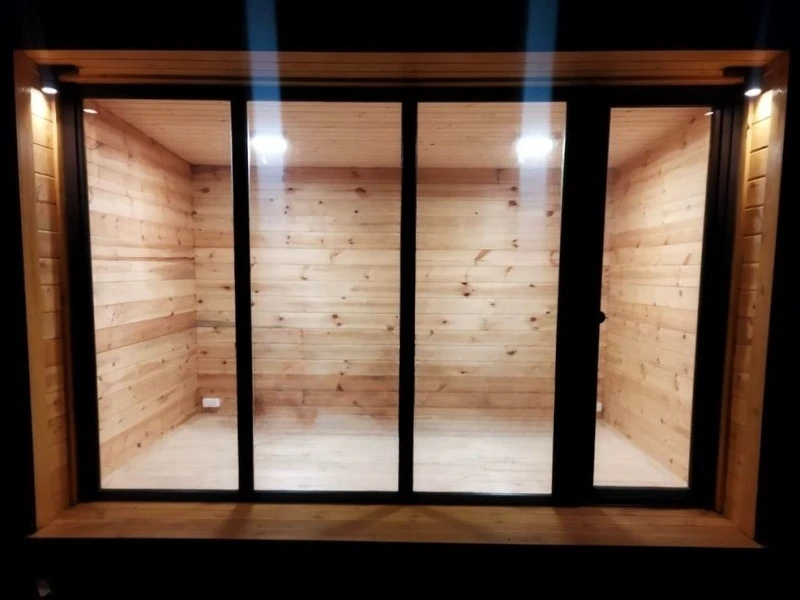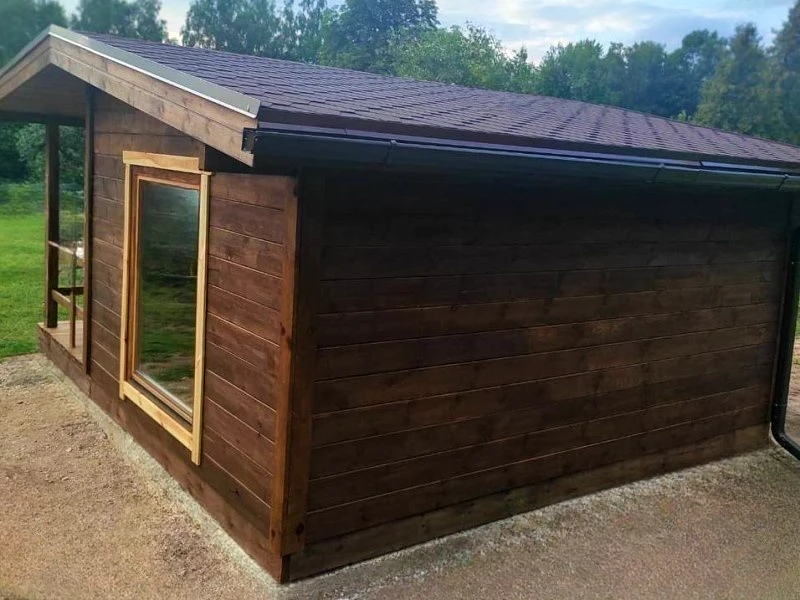 We offer customised summer houses and game rooms because we know that not everyone has the same needs. With a variety of styles and sizes to choose from, you can find the perfect garden house or game room. Our team will handle everything from start to finish so that you can sit back and relax while we do all the work. When you choose us to build your garden room, you can be confident that you're getting a structure that is built to last. We use high-quality materials and construction methods so that your summer house or game room will be a beautiful and functional addition to your home for many years to come. Found at the base of each structure is a 68 mm thick wooden beam, a metal roof with 150 mm of thick insulation wool, and all spruce or pine trim. The windows and doors have double glazing. We treat all our wood with an antiseptic and paint it with a protective coating to defend against natural influences. We can also provide electrical and plumbing installations in your summer house or garden playroom if needed. Give us a call or send us an email if you're interested in learning more about what we do. We would be happy to chat with you about our services or answer any questions you may have.
What customers say about us
Reviews
Alex and his team at AKI re-laid the patio with porcelain and added more sub base. The team were very professional, hard working and friendly and solved any problems and advised as they progressed. They left a very tidy job with no mess. We are very happy with the final result a would recommend their services.
Andrew Struthers
Alex and his guys worked very very hard and were very meticulous. They turned up every day and worked all day. Left no mess and were very polite and professional. Amongst a few quotations AKI offered the best value for money. We will definitely use them again.
Kenny Gilbert
We required a wall built in our garden. Alex and his team were very professional, quick and very good value. Would recommend their services and would be happy to use them again.
Phil M.