Landscaping
Want to transform your outdoor space into a stunning and valuable place? We are helping in planning, designing, and creating innovative landscaping projects by providing a range of quality and affordable services including surfacing of driveways, paths, and patios; concrete and stonework; decking; real and artificial grass; fencing and retaining walls, and many others. Select a service below or get in touch today to find out more.
Garden Rooms
Want to expand your living space? Create additional storage shed, create a perfect distraction-free garden office or a place for entertainment and relaxation like a game room or even a personal sauna? We are planning, designing, and building quality customised garden rooms for the specific needs of our customers. Get in touch today or select a service below to find out more.
Would you like to get a Free quote?
We can help you find the right option without any obligation and let you make an informed decision
Contact Us Today
AKI Landscaping & Garden Rooms is a local landscaping service and garden room building contractor in Aberdeen and Aberdeenshire
We have many years of experience in the landscaping business and are committed to ensuring that you are completely satisfied with the outcome of your project. Our team of professionals is always ready to take on any type of landscaping project you may have or design and build a perfect garden room for your need. We offer comprehensive services that cover all of Aberdeen and Aberdeenshire and you can rest assured that your project is in good hands when you hire us. We always strive to provide a quality service for a low and competitive price that makes our service friendly and affordable compared to many other companies.
We provide free estimates, so you can call upon our rich experience in garden improvements whenever you need fresh and exciting landscaping ideas. Our team can work with you to develop a plan that meets your needs and budget. Along with standard landscaping services like driveway and patio surfacing, lock block paving, slabbing, brickwork, walls, fencing, grass installation, and garden room construction, we provide solutions to more complex and challenging situations.
We have all of the required, up-to-date, documentation and certificates for legal operation. Get in touch and we will take care of the rest, making sure you have the best experience with us.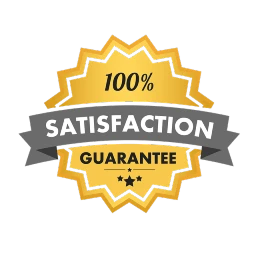 What customers say about us
Reviews
Alex and his team at AKI re-laid the patio with porcelain and added more sub base. The team were very professional, hard working and friendly and solved any problems and advised as they progressed. They left a very tidy job with no mess. We are very happy with the final result a would recommend their services.
Andrew Struthers
Alex and his guys worked very very hard and were very meticulous. They turned up every day and worked all day. Left no mess and were very polite and professional. Amongst a few quotations AKI offered the best value for money. We will definitely use them again.
Kenny Gilbert
We required a wall built in our garden. Alex and his team were very professional, quick and very good value. Would recommend their services and would be happy to use them again.
Phil M.